What are extendable motorhomes and what benefits do they provide?
Extendable motorhomes provide a roomy interior without compromising on comfort, maneuverability, and driving convenience while traveling
These modular models expand outward when the vehicle is in use, delivering unparalleled interior space without sacrificing driving agility.
The utilization of extendable bodies in the motorhome realm was first popularized by the competition motorhomes, which are frequently seen in Formula 1 and Moto GP Grand Prix events. These mobile homes are either derived from or constructed on trucks, rather than commercial van chassis. Upon arrival at the circuit, these motorhomes are deployed and expand their side modules, resulting in more square meters of space than some city-center apartments.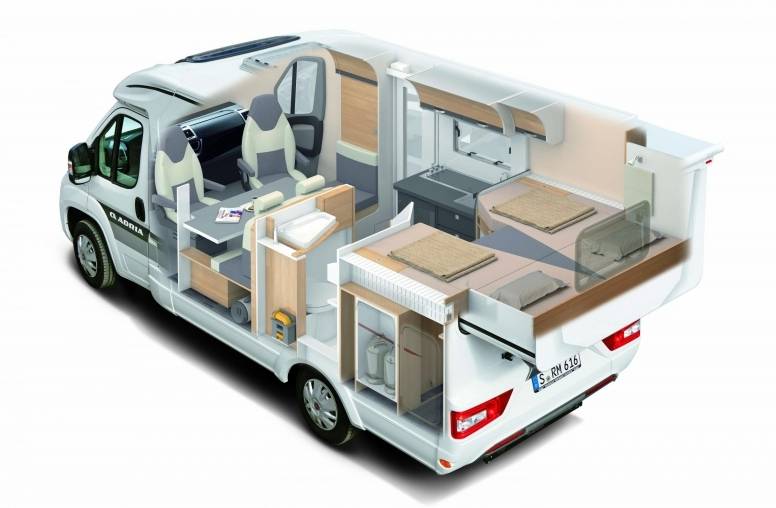 The goal of any motorhome manufacturer, whether for general or luxury use, is to increase living space for extended stays. The Protec Q18 is a prime illustration of an extendable motorhome that embodies this concept, as its slide-out sections are located on the sides. Although built on an Iveco Daily chassis, this model emphasizes luxury, despite not being a Liner, and features a curious detail.
The model takes space optimization to the next level, showcasing an aerodynamic design in its travel configuration that seamlessly transforms, similar to a transformer, into a mini-apartment complete with a kitchen, full bathroom, and double bedroom.
Undoubtedly, the most noteworthy feature of this model is its size, which spans 7.9 meters in length and 2.3 meters in transit mode, extending to 3.5 meters when camping. This combination of modules is typically found in larger motorhomes that are often economically inaccessible. However, the Protec Q18's top-notch finishes, equipment, and quality furnishings imply that it is exclusively configured for the fortunate few.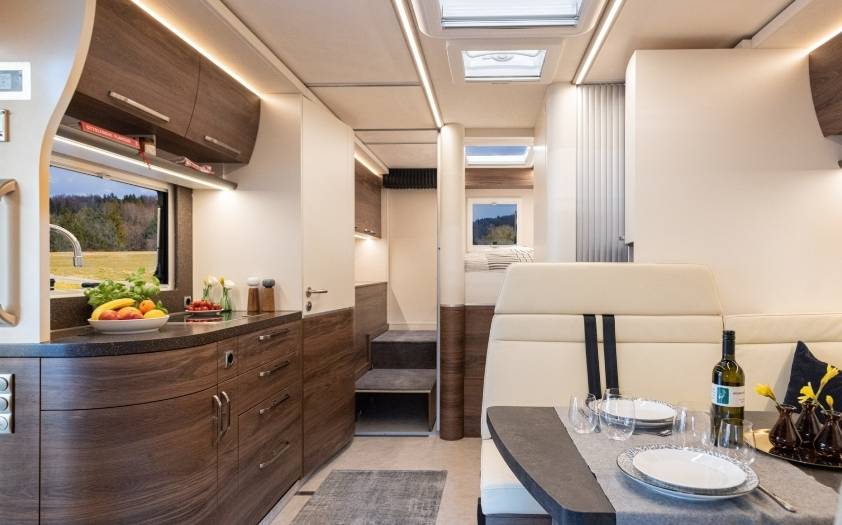 A comparable motorhome has been created by Airstream on a Mercedes-Benz Sprinter chassis, with expandable sections on the sides that elevate its price to over 210,000 euros. The 2020 Atlas RV is a luxurious camper that features cutting-edge technology from the esteemed automaker, and boasts an interior that rivals the lofts found in European cities.
The Atlas RV 2020 measures 7.30 meters in length and is intended for a couple, although it has the capacity to accommodate four individuals when expanded. When parked, the side modules can be slid out to widen the common area, which includes a kitchen and a luxurious leather sofa that can be transformed into a bed, reminiscent of the pages of interior design magazines. The bathroom is equally stylish, with a separate shower area that seamlessly blends wood, aluminum, and white plastic elements.
Adria has also introduced a striking extendable motorhome concept with the Compact Plus SLS. This model is built on a Fiat chassis, with a 150 horsepower engine and a maximum length of 6.79 meters (6 meters without the extendable section). This compact size provides superior driving comfort, with the standard van driving position and fewer variables to monitor, such as overall length and weight.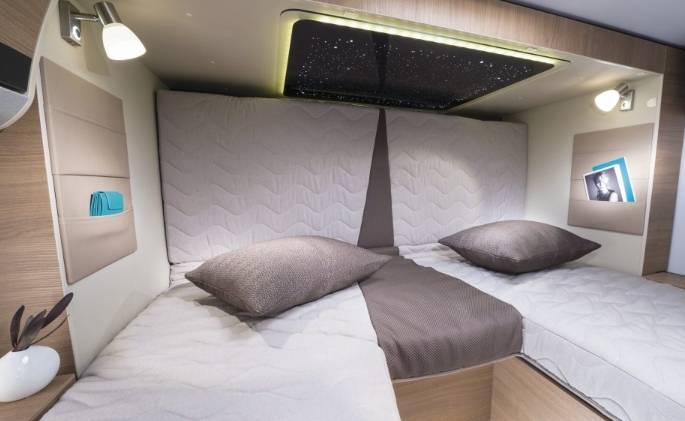 The extendable section of the Compact Plus SLS is located at the rear, which provides additional space for twin beds measuring 200 x 85 and 197 x 80/68 centimeters. Additionally, it features a roof awning for camping and protection for the upper structure, including the sliding roof.