The Etrusco CV 600 DF 4×4 is a Ford-based four-wheel drive motorhome
Deliveries begin in January 2023, prices start at 63,499 euros
The camping community is becoming increasingly demanding. Just like the destinations that are headed for with the mobile homes. Normal front-wheel drive is sometimes no longer sufficient for some customers. Etrusco is now reacting to this trend and is expanding its product portfolio with the CV 600 DF 4×4 with intelligent all-wheel drive based on Ford.
Thanks to the external dimensions of 2.06 meters wide and 5.98 meters long, familiar from the CV 600 DF, the new campervan is ideal for big city adventures and trips to remote regions. So far, so well known.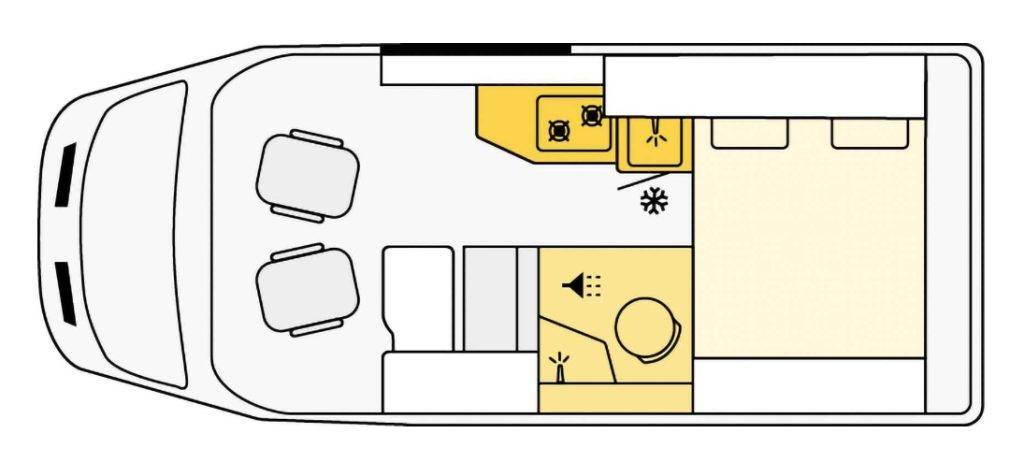 What is new now is the all-wheel drive, which autonomously recognizes the road surface and automatically activates the distribution of power to all axles. Up to 2.8 tons trailer load can be hooked. Under the hood sits a 2.0-liter turbo diesel with four cylinders, which, depending on the charge, produces 130 hp as standard and 170 hp for an additional charge. Assistance systems such as crosswind and hill start assistant, cruise control and emergency braking support are already included in the standard equipment.
Of course, there are also various upgrade options available to configure the camper van individually. A new Combi 6 E heater including a digital control panel, cable preparation for solar modules, a second body battery and a heated and insulated waste water tank can also be booked as special equipment.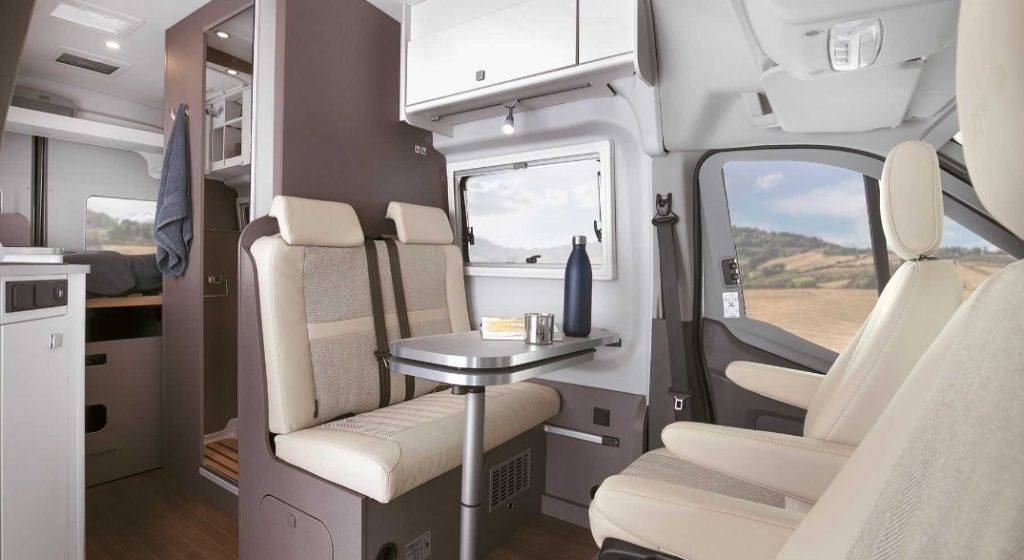 Also included is the "type x" package with the "Emilia" world of living designed by Italian designers, the bright high-gloss "Magnolia" overhead locker doors and special "type X" stickers inside and out. If you want to make things a little easier for yourself, you simply choose the "Complete Selection", then numerous special equipment and technical upgrades are already included for 7,499 euros.
The new 4×4 model will be available in Germany from January 2023. Other countries are to follow continuously. In terms of price, Etrusco continues to focus on the entry-level price segment. The new CV 600 DF 4×4 based on Ford is available from EUR 63,499. The similar model without all-wheel drive starts at EUR 52,999. The Etrusco vehicles are produced by the Erwin Hymer Group in Italy.