Look at a giant motorhome with a two-car garage
Georgia-based auto parts store owner Cicio Performance has put up for sale a Haulmark Freightliner motorhome that comes with a two-car trailer garage. Inside the motor home there is a living room, dining area, kitchen, bathroom and toilet. The mileage of the car is 104,607 kilometers, and it is estimated at 425,000 dollars.
Motorhome in the photos is called Haulmark Freightliner. It is based on the Freightliner Coronado mainline tractor and in addition is equipped with an 11-meter trailer, which is a two-car mobile garage. Inside it has all the necessary tools for repairing cars and even air conditioning. At the same time, the residents of the Freightliner itself have access to a living room, dining area, kitchen and even a bathroom.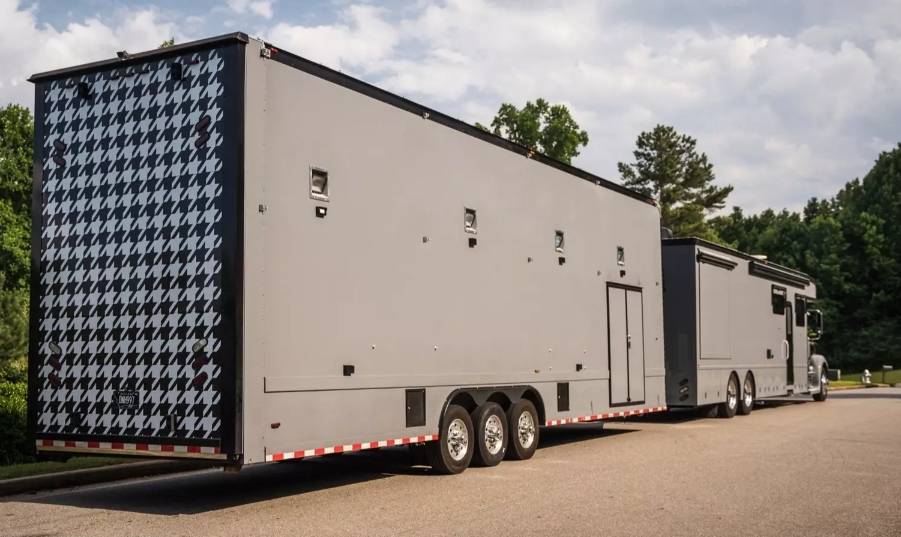 The mobile home is equipped with a refrigerator, microwave, hot water system, TV and as many as three air conditioners. On the way, you can even wash yourself: there is a shower cabin for this. There is also a toilet, a master bedroom with a large bed, an electric sunshade, a drink cooler and a grill.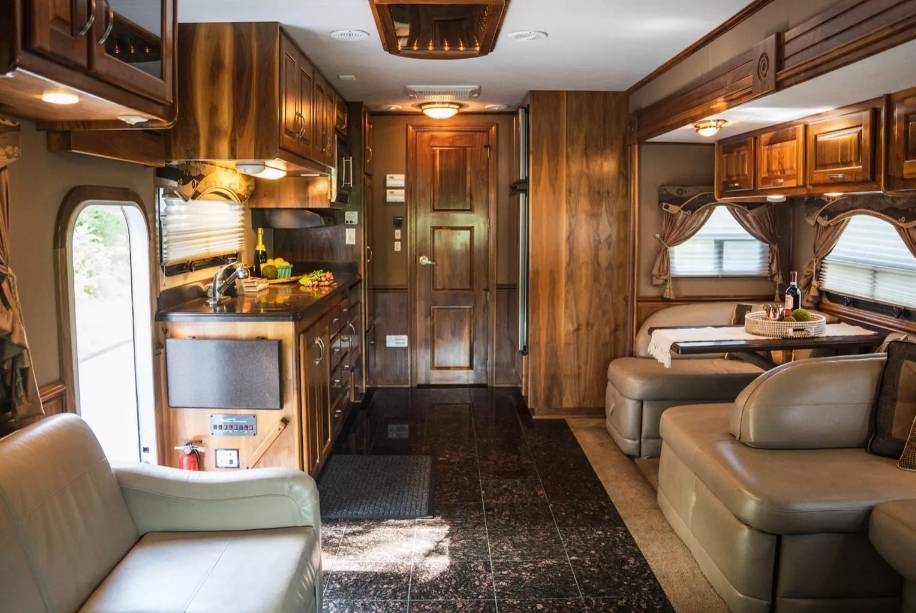 The mileage of the car is 104,607 kilometers.
This is less than the cost of a top-end Living Vehicle Travel Trailer, equipped with solar panels and a drinking water generator from the Israeli company Watergen. Inside this mobile home there is a dining area, a kitchen with an island, a bedroom and a spa-style bath.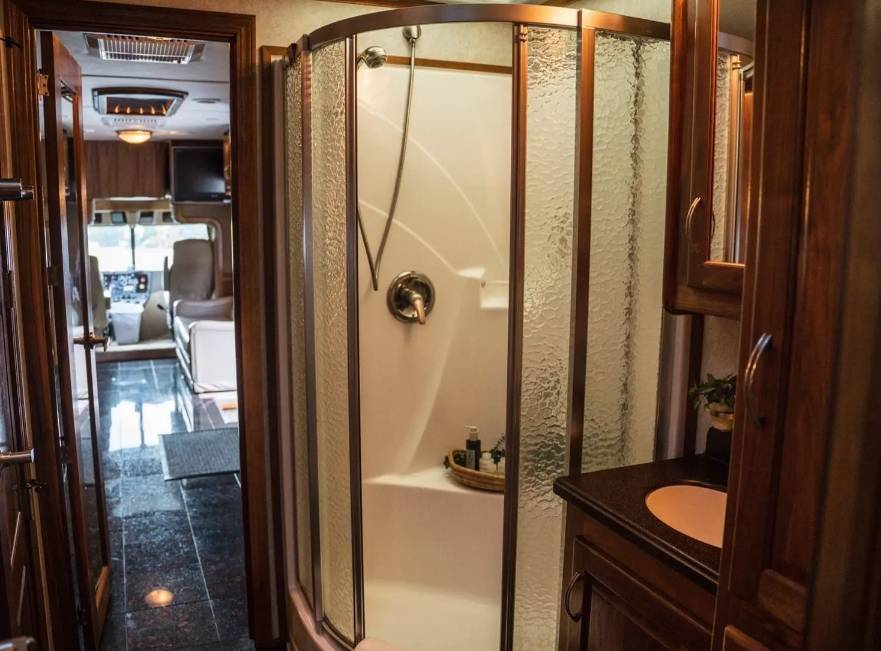 There's even a BBQ deck and Creative Studio workspace with two Apple Pro Display XDRs, a Mac Studio or 16-inch MacBook Pro, and Genelec The One bookshelf speakers. The price is $736,000.