A 4×4 van for motorhome builder Sunlight
The German Sunlight has just lifted the veil on its great novelty: a van fitted out on a Ford 4×4.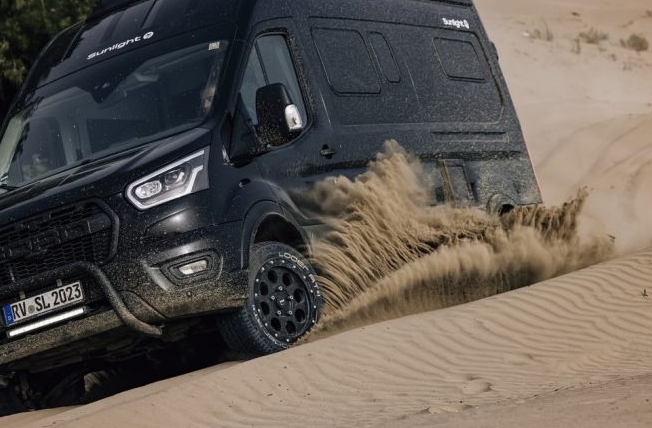 If the Ford Transit makes a major breakthrough in the world of leisure vehicles, Sunlight has decided to distinguish itself by using the American carrier's all-wheel drive as standard. Until now, only the Randger and Font Vendôme brands had this off-road character. It is therefore now necessary to reckon with Sunlight, determined to play spoilsport with its adventurer van called Cliff 590 4×4 Adventure Edition.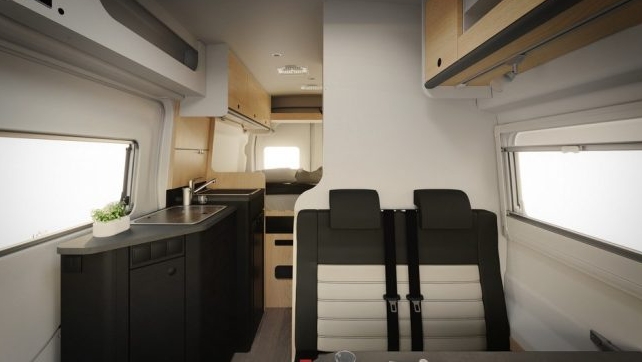 Over a length of 5.98 m, it is based on an altogether classic layout, well highlighted by exclusive and personalized Adventure 4×4 furniture. The rear transverse bed has dimensions of 192 x 147 cm and has standard storage under the bed base. The kitchen is equipped with a 2-burner hob with 12V ignition, a sink and a double opening refrigerator with a volume of 70 l. The living room is designed for four people. With the Ford Transit, the height on board is around 2 m, which offers a great feeling of space, particularly in the seating area. For the time being, no price has been communicated on this novelty.